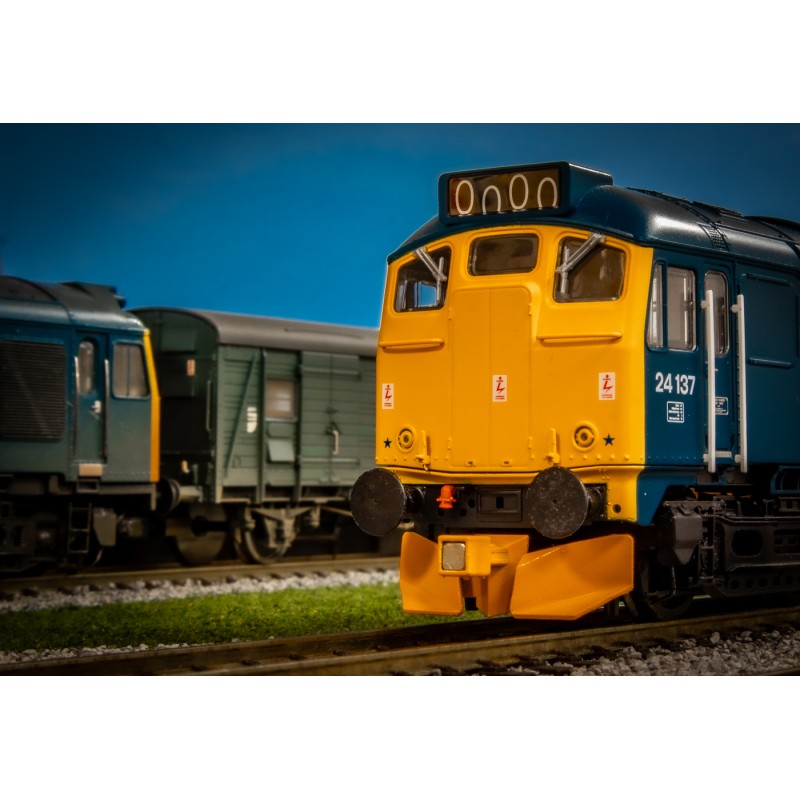 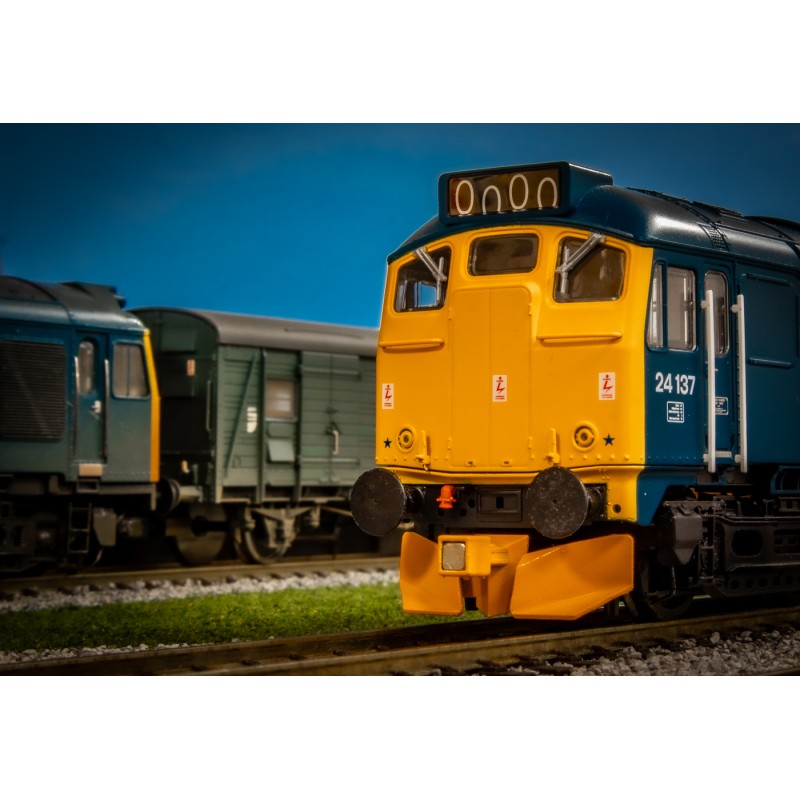 
Each pack contains one pair (2) miniature snow ploughs (unpainted) with integral Hunt Coupling Elite Close Coupling (9.5mm from the end of the NEM Socket) to easily fit into the NEM socket of your OO Gauge Bachmann Class 24 or 25 locomotive.
The couplings with ploughs are supplied unpainted and fitted with the Hunt Coupling Elite type magnets.
A light coat of primer is recommended before painting to match your locomotive. 
Many BR diesel locomotives are fitted with 3 piece miniature snow ploughs (MSPs) to allow operation when snow is lying above the rails. When snow is 20-30cm deep, trains fitted with miniature snow ploughs can run normally; they may also be specially authorised to run when the snow is up to 45cm above rail level.

Please note that these miniature plough couplings may not be suitable for fitting to locomotives that have full buffer beam detail/pipes installed.

SET MP1 - Class 25 Close


Patent Pending, Registered with the Intellectual Property Office GB2009709.3
No customer reviews for the moment.