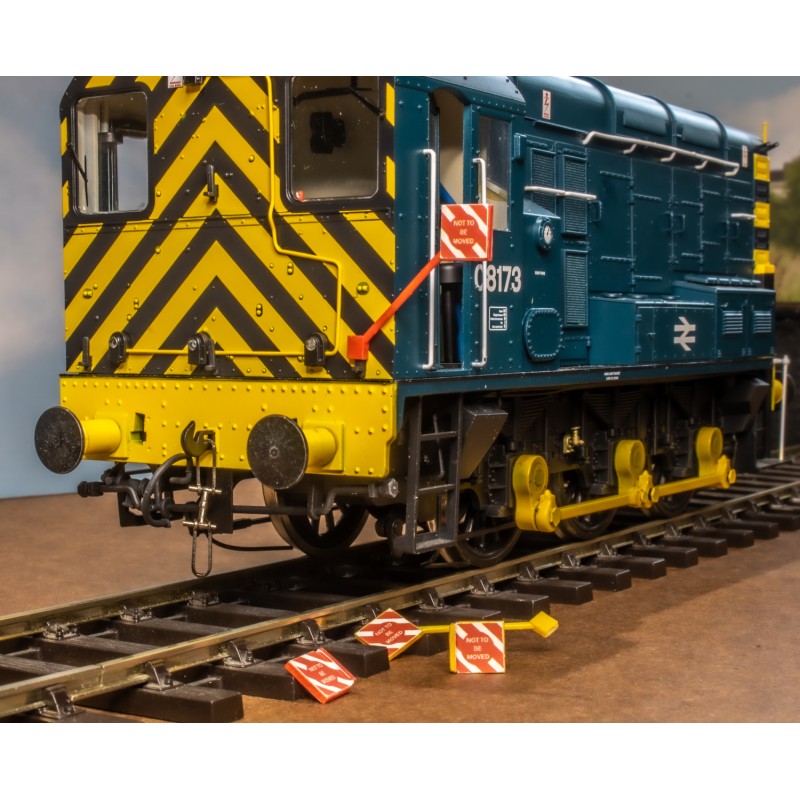 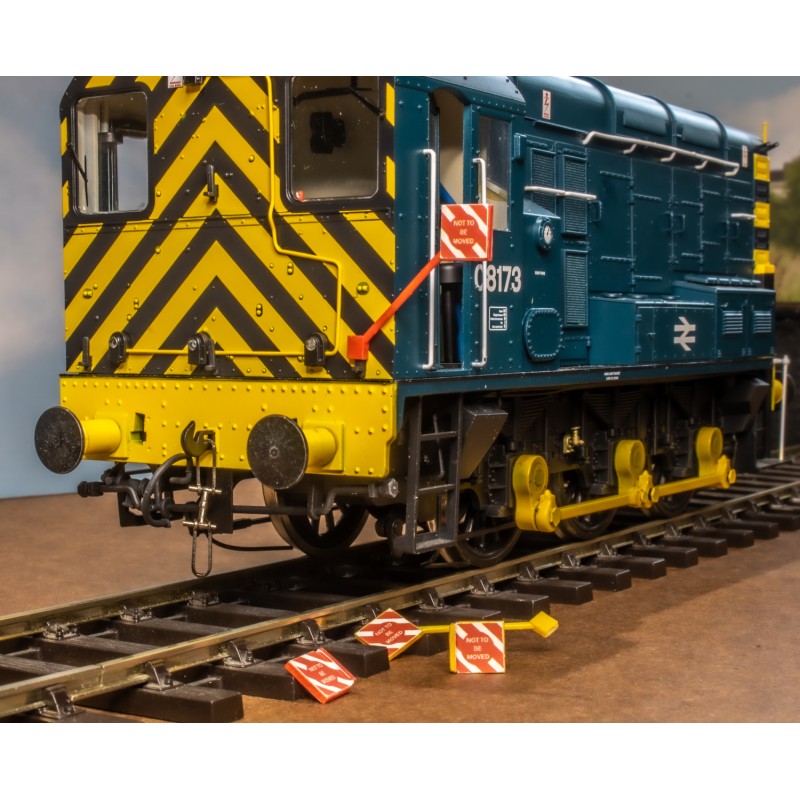 
Railway "Not To Be Moved" boards, are used to indicate that a railway vehicle or a set of railway vehicles must not be moved or shunted (i.e., moved from one track to another) without specific authorization.
The purpose of the "Not To Be Moved" board is to ensure that the railway wagons are not accidentally moved, which could cause damage to the goods or endanger the safety of workers or the public.
It is important for railway workers and operators to follow the instructions on these boards to ensure the safe handling and transport of goods by rail.
Not To Be Moved Boards - O Gauge (Pack Of 6)
This Pack Includes 6 Boards
4 Boards With Lamp Brackets (These Fit Onto Many O Gauge Locomotives, Wagon & Coach Lamp Brackets)
2 Boards Representing The Magnetic Type To Attach To The Side Of Locomotive Bodies
16 (4 Spare) Pre-Cut Self Adhesive Not To Be Moved Stickers

Brackets Supplied In White, But Also Seen In Red & Yellow Throughout British Rail Network (Examples Pictured)
Ready for painting to suit your installation.


Also Available In OO Gauge
No customer reviews for the moment.